Welcome to the HMRS new website. This website is a new implementation of our earlier website with some additional features and a redesigned Home Page and menu system. We had to revise our site as the older software was being withdrawn. The drawings and photograph catalogues are largely unchanged but more items will be added once this site has settled in. We have taken the opportunity to add more about the society and some pages about our collections which we hope will be expanded. We have also added our main archive catalogues to be explored and searched but you will always have to contact the archivist for copies of material. The other main feature is that digital image files (full scans) of our photographs and drawings can now be purchased. These will be mailed to you as part of any order fulfilment but by choosing the digital image option you will avoid paying any postage on that part of an order. Of course you may still buy a printed image of any of these items.
We hope you find this improves the facilities of our site and hope you will wish to find out more about the society and maybe join.
The Webmaster, November 2021
April 2022
You can find us on Facebook at Historical-Model-Railway-Society
We still do have restrictions of access to the Museum and Study Centre for members, researchers and visitors and prior appointment is absolutely necessary. Officer and Volunteer access continues so cataloguing and also all M&SC based sales can continue. We will continue to supply all our in stock and orderable products but please be prepared for a possible delay in delivery as we are volunteers and processing of orders depends on our availability.

The Midland Railway Centre site is only open on designated days (See MRT schedules) when trains are running and only from Butterley Station by Train. But if you are intending to visit the site for any reason and are not a regular volunteer or officer, then do not arrive on spec. You need to book and arrive when we expect you.

Postal or phone orders will only be taken of someone is present in the M&SC who can take them.
We have corrected the issues with the photographic image mismatches on this renewed website.


Please note that our postage rates increased on 1 January 2021 due to carriers raising their rates. Unfortunately we have had to raise our shipping rates for larger or heavier packages to the European Union because of additional increased costs. This specifically affects some larger books and A0 drawings. And all shipments to the EU are subject to delays due to new export rules. We have not passed on the 2022 poaste rate increases yet - we do not use first class rates.

The HMRS Trustees
Area group and other meetings are at the discretion of local group organisers and maybe at a venue and/or online. Please see the 'What's On' page for any new information.
Please also refer to Further Information
The Society is pleased to announce that our new book "LB&SCR Carriages. Volume 4: Bogie stock, 1879 – 1924, including Pullmans, 1875 – 1922" has now been published and is ready for purchase from this site.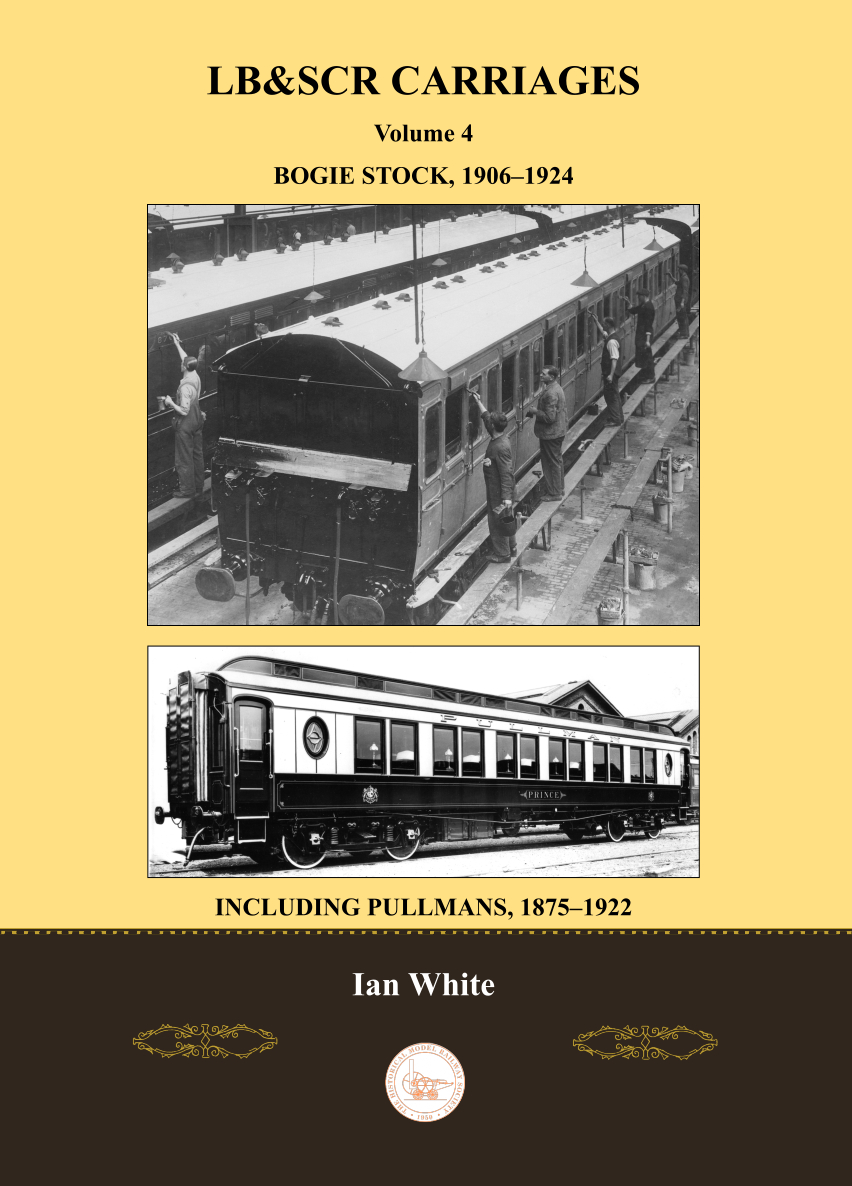 Available to buy here
Many of our Previous Books are Still Available here.