This page has been created to inform both members of the society and those who use our services via this website of our current situation. The most important news is on the home page and repeated here.

Please note we have received a sudden rush of book orders in early July. While the Butterley site remains closed (until 24 July) we haven't returned to normal hours at the centre yet and it is going to take some time for us to clear the backlog. There will be severe delays to our publications service. We are currently completing June orders. We apologise that we are likely to exceed the 28 days disclaimer in the Terms & Conditions but we are working our way through.

Coronavirus update 14 July 2021

The Midland Railway Centre site is planned to re-open from around 24 July. As yet the Museum & Study Centre is still closed to members and visitors but as the situation returns to near normal we hope to allow pre booked visits in the Autumn . We will continue to supply all our in stock and orderable products but please be prepared for a possible delay in delivery.

Postal or phone orders will not be taken until the M&SC re-opens to the public. We have discovered a small issue with some of the photo images - please see the Photo Page for details. Our new website with additional features and catalogues is ready and awaiting the process of moving it from test to replace the current live service but holidays may delay this until September.

Shipping Postal Charges
We had to increase our shipping rates for products sold from 1 January 2021 due to increased rates from the carriers. In addition we have had to raise the price for shipping larger or heavier packages to the European Union because of increased costs. This specifically affects some larger books and A0 drawings. And all shipments to the EU are subject to delays due to new export rules.
SOCIETY MEMBERS MEETINGS:
Area group and other meetings during the Autumn of 2021 are at the discretion of local group organisers. Please see the 'What's On' page for any new information. We do plan to continue the use of Zoom for the AGM (in September 2021) and for some other group meetings with the benefit that members many miles from a local group can participate in the conference by letting the organisers know to receive the Zoom code.
TRUSTEE MEETINGS
The Trustees will continue to use ZOOM for their meetings and intend to continue with it as it reduces our running costs and expenses as many no longer need to travel to the meeting. So if you are a member and wish to help run the society but are concerned about travel - take note and volunteer!
WEBSITE TRADING
Also MUSEUM AND STUDY CENTRE
As stated above, the building continues to be closed to casual member visits. When the Butterley site re-opens, which is planned for late July, and as our access to the M&SC returns to near normal we hope to allow pre booked visits in the Autumn. Please do not yet turn up on the off-chance as you may not be able to enter the site or the building even if you are a member.
If you have sent a surface mail item to the site address it may be awaiting collection from the a building not yet open so do not be surprised if there is a delay. If you are waiting for an item, we apologise but we are a volunteer society and do not have full time or even part time staff waiting to receive every order!
FUTURE
WEBSITE: The updated website has been built and tested and is currently in the process of being transferred to the live service hosting server with all customer data being transferred to the new service for continuity. This has taken longer than expected due to increased functionality, testing, supplier workload and now the holiday season and so September is the most likely date for availability. Our current site will continue until a short switch over unavailability. We have taken the opportunity to improve some of the features and introduce a new Archives category with the archives catalogue in a searchable form. You will also now be able to purchase a digital file of images for photographs and drawings where we have scans and this will not incur postage (by themselves) and you will be emailed a file or link to download the image file. We have corrected the errors in the photograph collection and have added more drawings and photographs to the catalogue. We have also laid a framework to highlight more about the society's facilities.
Transfers: We are doing our best to supply the transfers as advertised but we are having serious supply problems as one of the two printers we use is closing down (post pandemic) and the other has limited resources to print using our specialised process. We are seriously and urgently trying to find other printers (and have been for some time) and maybe change to a different process (at a large cost) whilst retaining the ability to produce methfix transfers. This is becoming increasingly difficult and users of the service need to be aware that delays in delivery and out of stock messages will continue for some time. We also have suspended deliveries in the interim to the trade to help individual modellers receive what they need if possible but we do apologise for this situation which is beyond our immediate control
BOOKS: Our newest book is 'LB&SCR Carriages. Volume 4: Bogie stock, 1879 – 1924, including Pullmans, 1875 – 1922' by Ian M White.
This book is available for purchase on this site. We hope to be able to publish another new title but probably not until 2022..
LB&SCR Carriages.
Volume 4: Bogie stock, 1879 – 1924, including Pullmans, 1875 – 1922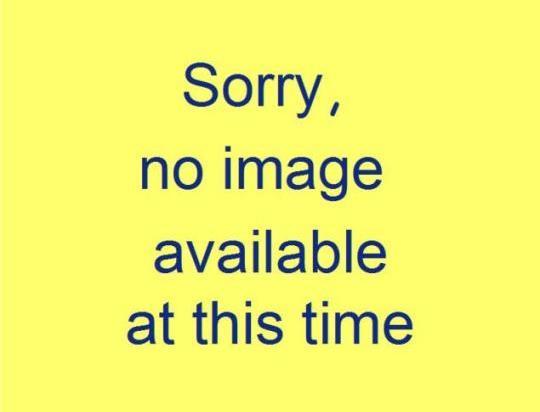 This fourth volume in the series completes 15 years of research and writing by the author on London, Brighton & South Coast Railway carriages. It covers the bogie carriages built from 1906 onward, as well as the electric motors and trailers converted and built for the company's AC electrification schemes.
The LB&SCR was the largest pre-Grouping user of Pullman cars, and all those, both American and British built, associated with the LB&SCR over the years are covered in depth. Many earlier authors have written about the Pullman cars but this is the first comprehensive account of the cars operated by the LB&SCR.
A chapter looks at the contribution of the LB&SCR to First World War ambulance trains and other formations. A supplement gives further information on vehicles described in the earlier volumes. No less than 11 appendices give details of the Diagrams and numbers allocated to the many vehicles built and rebuilt by the company, as well as a list of offical drawings cited. One index covers the four volumes and a second the Pullman cars.
The author has been able to draw extensively on the very large number of LB&SCR and Pullman company drawings held by the HMRS and it has been possible to include drawings of all the designs built or rebuilt by the LB&SCR.
A4 hardback, 296pp, 176 plates, 1 drawing, 120 figures, 112 tables
ISBN 978-0-902835-39-9

Price £35.00 + p&p, HMRS members £23.95 + p&p