Area Groups - Meeting Reports
The Historical Model Railway Society has a number of Area Groups operating in various parts of the UK that hold events throughout the year. These may be talks, demonstrations, visits or just social occasions and offer an excellent method of getting to know HMRS members and finding out more about the Society. The meetings of the Groups are listed on our "What's On" page and being an educational charity, all the meetings are open without charge to visitors; so come along, introduce yourself and find what we can offer you.
London Area Group, 1st October 2018,
Wagons with vehicular loads
We welcomed David Larkin back for another illustrated talk about wagons, this time wagons carrying vehicles which ranged from wheelbarrows to a mobile shed which had its wheels removed to clear the loading gauge with wheeled and tracked vehicles in between, powered and unpowered.
The first photo was of an ex London and North Western Railway one plank wagon carrying an agricultural vehicle which was followed by one of an ex LNER one plank drop side Lowfit, then a British Railways version with a steel underframe carrying a muck spreader followed by a few more examples.
Next was plate wagons with various loads roped securely. Amongst these was a ferry wagon with Westinghouse brakes with three farm tractors on it, presumably for export.
Also shown was an ex Southern Railway Conflat D with a horse drawn stage coach on it securely roped down, on its way to a film set?
An ex Midland Railway three plank drop side wagon was seen carrying a farm tractor, then an ex LMS Medfit, a drop side wagon with a trailer and a steel Highfit.
Motorail carflats were next, these were converted from old railway carriages, mainly mark 1 coaches but one was identified as an ex Great Western Railway coach by its bogies. These were carrying an assortment of loads such as cars, tractors and lorries together with agricultural loads.
Double deck Motorail cartics came next starting with new car delivery then registered cars.
Lowmacs followed illustrating the variety and long lives of these vehicles. The loads included a number of excavators which usually required a runner wagon for the jib end, army lorries and caterpillar tractors which could be end loaded whilst lorries had to be craned on.
A British Railways vacuum braked Rectank with roller bearings was seen with a paving machine on board.
We then saw a number of Warwells owned by the army carrying road rollers and army tracked personnel vehicles. Warflats were illustrated carrying tanks and tracked army personnel carriers.
Flatrol ferry wagons were next with excavators on board, these were Westinghouse braked with roller bearings.
Finally we were shown photos of bogie well wagons one with a lorry and one with a coach on them.
As usual the audience provided their usual additional comments so we now have plenty of ideas for wagon loads.
Thank you David for an interesting evening.
Robert H Fielding
London Area Group, 3rd September 2018.
An SE & CR Miscellany from the John Alsop collection
John Arkell our private owner wagons (pre 1948) steward and also our SECR steward gave an illustrated talk on various aspects of the South Eastern and Chatham Railway using photographs and postcards from the John Alsop collection
We started with a number of photographs of staff of various grades, firstly on locomotives, then women carriage cleaners taken during World War one, followed by women at Tunbridge Wells Station, station staff at Robertsbridge Station and staff at Sandling Junction Station.
Next was a photograph of a horse drawn toast rack tram on the Hythe and Sandgate line drawn by a pair of horses. This was followed by a photograph of a one horse delivery van at Bexley.
We then saw the Ashford Works band at Crystal Palace in 1904 and staff at Broadstairs Station.
A group of ship's Officers were seen followed by a group of stokers with coal on sack barrows. A view of Kent House Station in Beckenham was next where we saw 4 wheel coaches and a 4 wheel van. This was from a series about Mike the dog who was a Jack Russell. Jack a dog collecting for the railwaymen's home was seen at Reigate Station.
Views of various types of shipping followed starting with paddle steamers at Folkstone, Bolougne, Dover Harbour and Calais. We then saw a photograph of Invicta which was a steam turbine screw vessel.
Next were accidents starting with St John's Lewisham in 1898, then Sole Street Bush Cutting in 1898, Gravesend in 1899 where a train hit a signal box, a troop train at Gomshall in 1904, a derailment at Tunbridge Wells with a C class locomotive, a culvert washout at Etchingham where a goods train was derailed in 1909, Ramsgate Town in 1913 where a train ran through the buffer stops and Paddock Wood in 1919.
Level crossings were next with some of the postcards being coloured. Examples were shown at Blackwater, Etchingham, Gomshall Lane, Goudhurst, Grain Crossing, Grove Ferry, Reigate and Robertsbridge Stations.
The next subject was various types of signals through the ages. Shown were Pluckley in 1870, Beckenham Junction in 1880, rotating ground signals at Ticehurst Road,a ground dummy at Penshurstand and short arms to signals at Herne Hill when it had three separate platforms as against the two platforms that are now there which today serve four tracks. Other signals seen were at Cranbrook on the Hawkhurst branch, Chislehurst, Charing Cross where the lower part of the bracket signal was constructed from rail. Our attention was drawn to round white spots on some of the signal arms. Other railway companies used white stripes.
Wagon loads came next with photographs taken in 1911 to demonstrate the correct way to load a wagon which was then sheeted, with photographs depicting the correct way to tie the sheets to something solid such as the buffer casting and not the buffer head. A road wagon was seen securely roped to a machine wagon and a military train was seen at Leicester.
Advertising was next, the first photograph being a timetable stand made of wood which is now at the Bluebell Railway. Posters were seen for holidays in Deal Folkestone and Hastings.
We were shown pictures of postage stamps for various items of traffic such as parcels or farm produce.
We finished with a photograph of the war memorial in Dover Marine Station.
Thank you John, for a most interesting evening.
Robert H Fielding
HMRS Essex Area Group - May 2018
The Somerset & Dorset Revisited - Jem Harrison
The Essex faithful are ever willing to listen to Jem's highly thoughtful presentations on his beloved 'Serene & Delightful'. As a consequence of this illustrated presentation, everyone left feeling thoroughly content upon a diet of railway nostalgia. There were at least three here in the gathering, Jem, and your reporter included, who had experienced travelling upon the S & D Jt. R, therefore, photographs of Bath Queen Square (Green (Park) with glass in its screens and roof were a sight from an era before their journey times. Engines in lined out blue livery and well polished too graced the evening. Perhaps the most startlingly beautiful was the newly completed 'Dazzler' 0-4-0 tank in lined out works grey — in lined out blue to that scheme it would have looked stunning.

Much has been made of operating the northern section of the S & D, but the section over the Levels, perhaps, provided even greater challenges and dangers at flood times — Jem then produced a telling photograph just to confirm this problem.

This was an evening of much enjoyment and revelation — thank you, Jem.

John Shaw
---
HMRS Bletchley Area Group – Wednesday 30th May 2018
Kings Cross & St Pancras area walk – 'The remains of the MR & GNR'
Seven members met outside the entrance of the Midland Grand Hotel at St Pancras station for our Bletchley area group May meeting.
We commenced our walk with our back to the hotel and facing Euston Road. We turned sharp right into Midland Road and walked alongside the western walls of St Pancras station down to the taxi rank and bus stops near the northern entrance to the station.
Here we crossed Midland Road and walked through the pedestrian walkway that runs between the back of the British Library and the Francis Crick Institute, ending up on Ossulston Street. This whole area was once part of the vast Somers Town Goods Depot of the Midland Railway.
We turned right onto Ossulston Street and then right again onto Brill Place, hugging the perimeter of the Francis Crick Institute all the way until we emerged onto Midland Road again (some original MR walls from the Somers Town can be seen around this area).
We turned left into Midland Road and walked down towards Goods Way past more MR buildings that were once offices for Somers Town goods. These are particularly well preserved examples of MR offices and give an idea of the vast size of the Somers Town complex.
At Goods Way, we turned right and walked underneath the northern-end of St Pancras station, across Pancras Road and up towards the canal and Granary Square. We turned left at the bridge over the canal towards the former GNR Grain Store.
Once over the bridge, we veered left and rose, slightly, to walk up between the Goods Offices (on our left) and the Coal Drops (on our right). This gave an elevated walk that allowed us to look down onto the Coal Drops and yard that are currently being developed into retail and restaurant outlets, etc.
A little beyond the Coal Drops, we turned left and down over a new footbridge (Somers Town bridge) that took us down onto Camley Street (We saw the former MR Water Tower (re-situated) from this vantage point).
On Camley Street we turned right and walked under HS1 and the Midland main line, past the graveyard of the old St Pancras Parish Church. This graveyard was reduced in size by the MR on building St Pancras and we noted that Thomas Hardy, the author, was Clerk of Works on that job and the sights he encountered during the work heavily influence his later writing. A little further on we passed St Pancras Coroners' Court (on our left) and walked up and over the canal. We then ducked down to our left and walked back under Camley Street bridge and the Midland main line towards the re-sited Gas Holders.
From here we headed up onto Handyside Road and walked east towards the former GNR Stables. At the junction with Stables Street, we turned left up a footpath (called Tappers Walk). This path took us up to York Way where we emerged opposite the Kings Cross Construction Skills Training Centre. This centre was opened to provide constructions workers for the St Pancras development and latterly, the Kings Cross redevelopment.
We turned right into York Way and then left into Rufford Street and walked up with a chain-link fence on our left. A little way up (say 20 yards), there was a good view point through the fence that looked directly down the ECML. We saw HS1 crossing the ECML from this view, as well as the new Thameslink spur from the GNR to the MR.
We now turned-about and headed back down Rufford Street to regain York Way. We turned left into York Way and headed down towards the dark red building that is the former York Road underground station entrance (on our left). This building is remarkably well preserved.
We then crossed York Way and turned right into Handyside Road, then left into Granary Square to enter into the covered area of the former GNR Grain Store buildings before emerging Granary Square itself, with the GNR Grain Sore behind us and the canal in front of us, we turned left and walked between the buildings (to our left) and the canal (to our right), out onto York Way again.
On York Way we turned right, over the canal and down towards Kings Cross station. At the northern end of the station, there was a good viewpoint down onto the platform ends, where viewed the resident trains.
We continued down York Way until we reached the front of Kings Cross station. We entered the station at the first available door and walked through Cubitt's original GNR concourse into the new northern Network Rail concourse.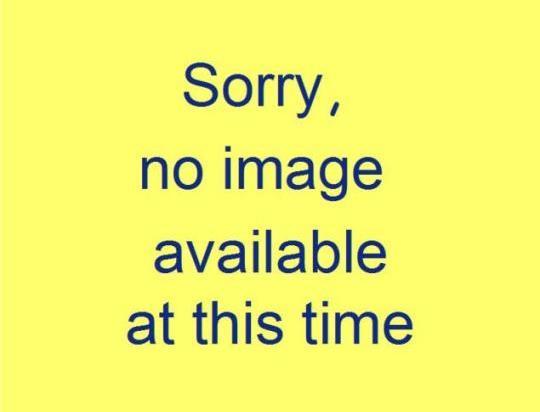 Here we paused to acknowledge the statue of Sir Nigel Gresley on our right and the refurbished station side of the former Great Northern Hotel on our left. We then walked diagonally across the new northern concourse, admiring the roof, towards the St Pancras exit and exited the station onto the paved area between the two stations.
From this vantage point we looked south to view the eastern side of St Pancras station and, further to the left, the exterior of the Great Northern Hotel at the front, western-end, of Kings Cross station. We ended our walk at this point and members dispersed in various directions to find trains home.
Tony Manktelow,
Area Group Organiser
---